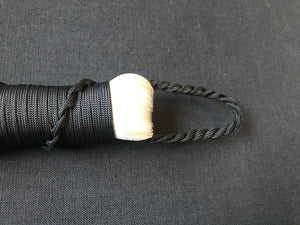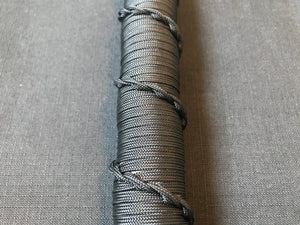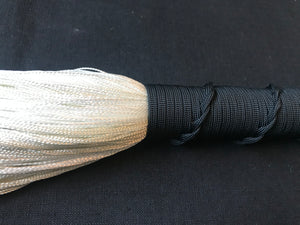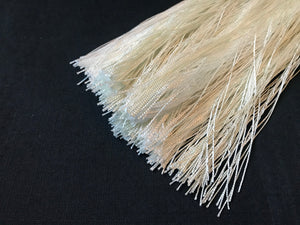 Simple Nylon Flogger with newly improved design featuring a steel pin handle, made using the inside strands from the Nylon Paracord used to make whips.
Completed with a small hanging loop and a black French grapevine binding for the handle area.

The shades of the white color of the string may vary.

Please note that this item is made to order and is subject to our waiting list.