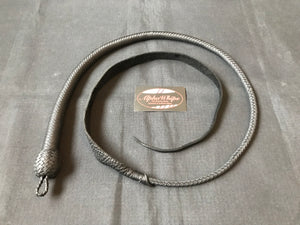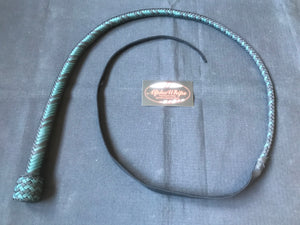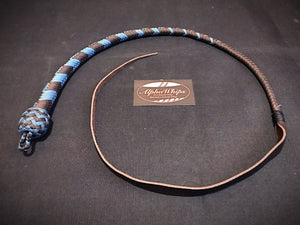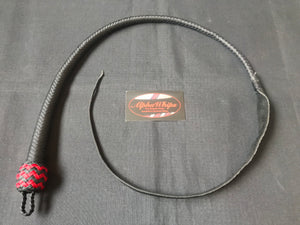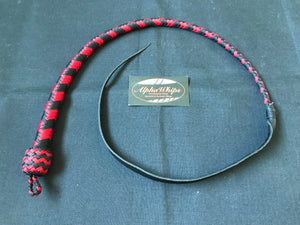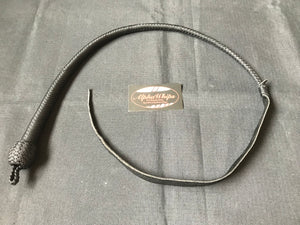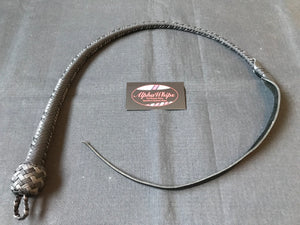 12 or 16 plait Nylon Dragon Quirts, made with a weighted core, artificial sinew foundation and a 12 or 16 plait final overlay. The overlay is plaited to a 6 plait point and the whip is finished with a leather tail attached with a grapevine knot.
The length of the quirt is measured from the pommel up until where the tail is attached, it does not include the length of the tail itself. 

Please note that this item is made to order and is subject to our waiting list.

For information on colours and patterns, see: how to order