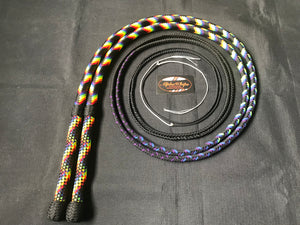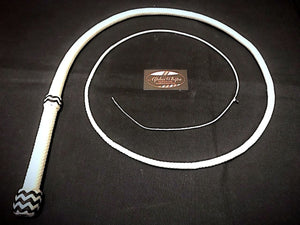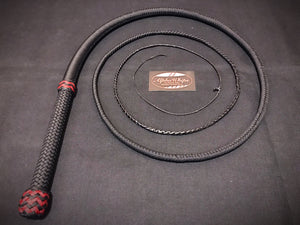 A further advancement on the traditional nylon bullwhip design, the performance bullwhip is slightly larger in diameter than its traditional counterpart and is also slightly heavier, intended for slow and steady whip cracking routines.
The whip also possesses full length artificial sinew foundations to further smooth the flow of the whip.
The length of the whip is measured from the pommel to the area where the fall begins, it does not include the fall or cracker. 

Please note that this item is made to order and is subject to our waiting list.