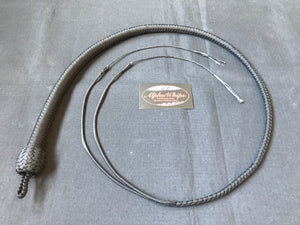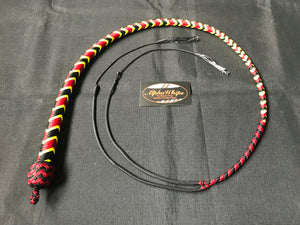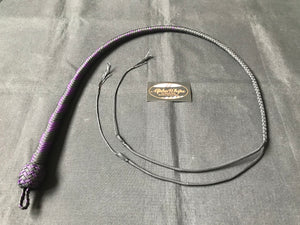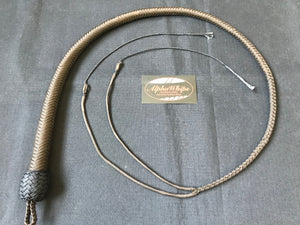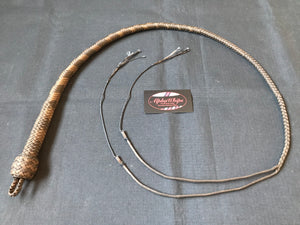 3ft "Pit Viper" Snake whips built on a weighted core and artificial sinew foundation, over which a 16 plait overlay is plaited into a pair of short tails with cracker loops. Lead weighted pommel with a pineapple knot at the heel. 
The length of the whip is measured from the pommel up until where the tails begin, it does not include the tails or the crackers themselves.
Please note that this item is made to order and is subject to our waiting list.