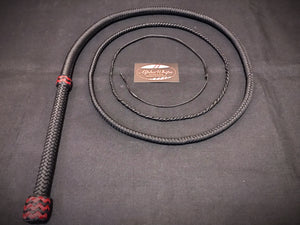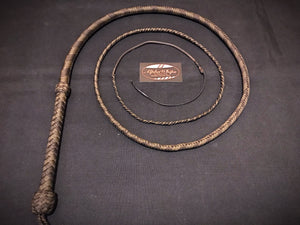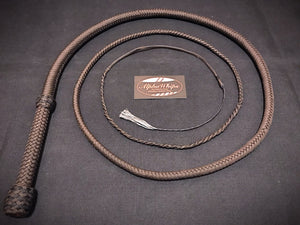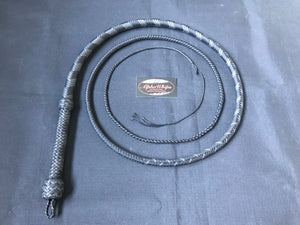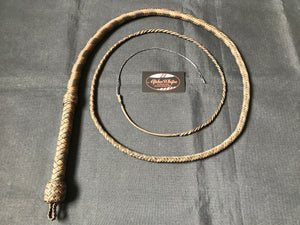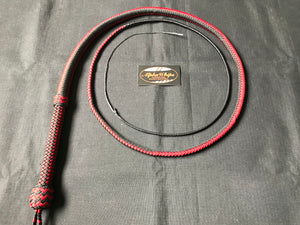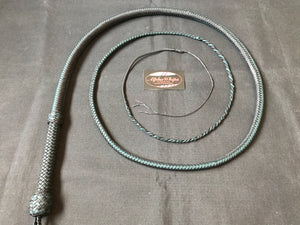 Nylon Bullwhips made in the traditional way, over a steel handle foundation, a lightly weighted core and two plaited bellies under a 16 plait overlay into a twisted nylon fall, then reinforced with Dacron over the transition. The traditional bullwhip is the ideal choice for the go-to outdoor sport cracking and working whip.
The length of the whip is measured from the pommel to the area where the fall begins, it does not include the fall or cracker.
Please note that this item is made to order and is subject to our waiting list.