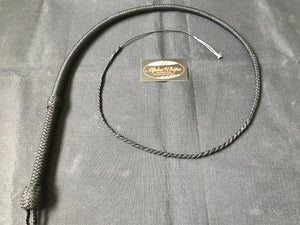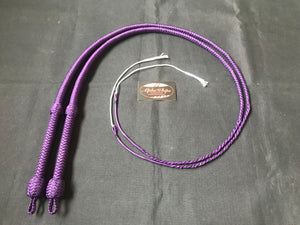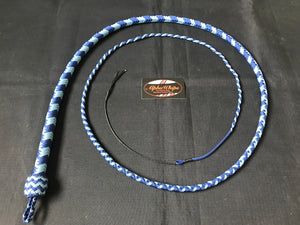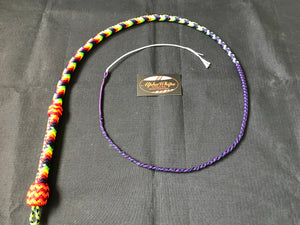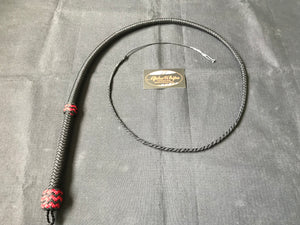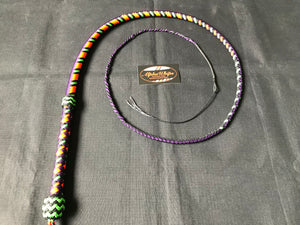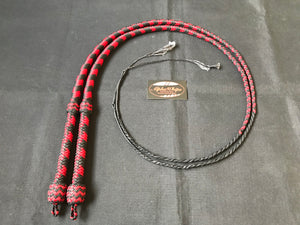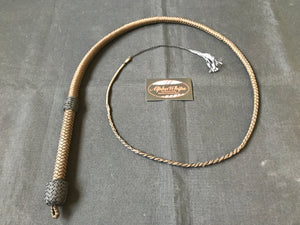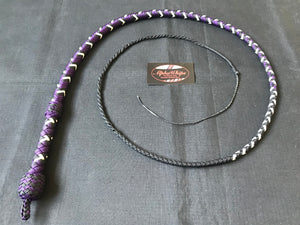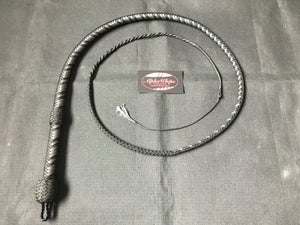 The Junior Series Bullwhip is a simple, affordable and versatile solution that is perfect for beginners and experts alike. They are durable, require no maintenance and are lots of fun.
Lead weighted pommel with pineapple knots at the heel and transition. Cracker loop on the fall for simple exchange of crackers.
The length of the whip is measured from the pommel to the area where the fall begins, it does not include the fall or cracker. 

Please note that this item is made to order and is subject to our waiting list.
For information on colours and patterns, see: 
how to order