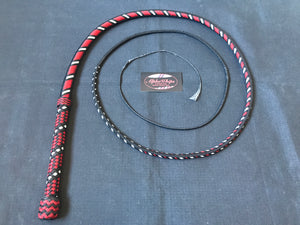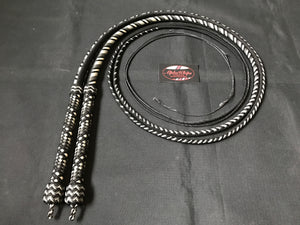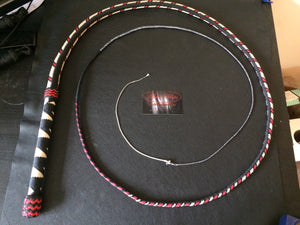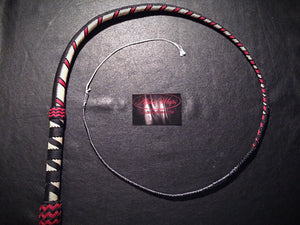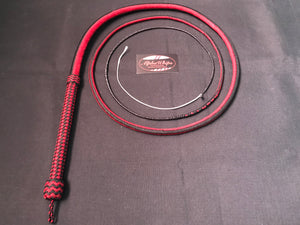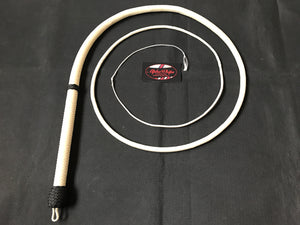 A Lightweight, fast and accurate nylon bullwhip. This design places priority to maximum quality and performance standards.
Two plaited bellies bound with artificial sinew with a 28 plait tactical cord overlay, finished in a slender 6 plait point.
The fall is plaited Dyneema with a cracker loop at the tip.
The length of the whip is measured from the pommel to the area where the fall begins, it does not include the fall or cracker.

Please note that this item is made to order and is subject to our waiting list.