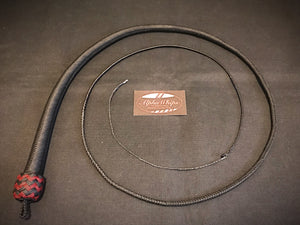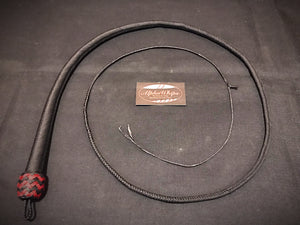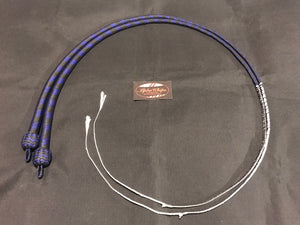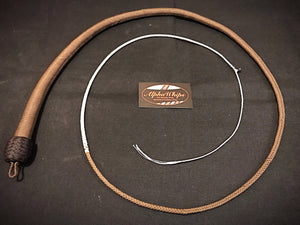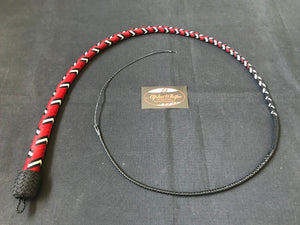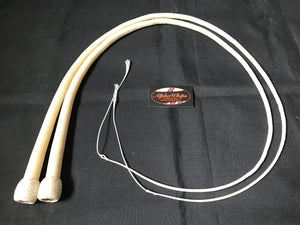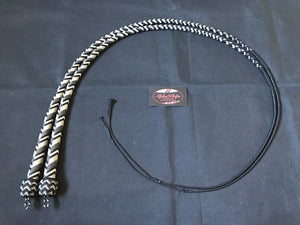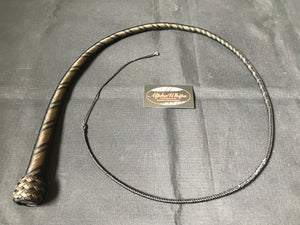 The Foundation Series Nylon Snake Whip is a larger and heavier version similar to its smaller junior series counterpart. It is slower in movement and the additional weight gives this model an excellent feel in the hand.
Lead weighted pommel with a pineapple knot at the heel. Cracker loop on the fall for simple exchange of crackers. 
The length of the whip is measured from the pommel to the area where the fall begins, it does not include the fall or cracker.
Please note that this item is made to order and is subject to our waiting list.