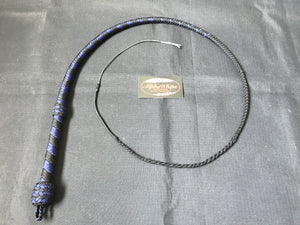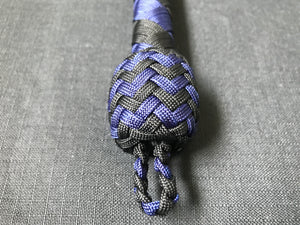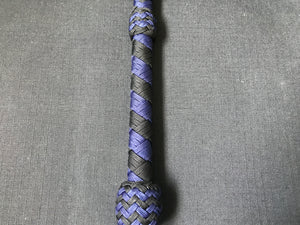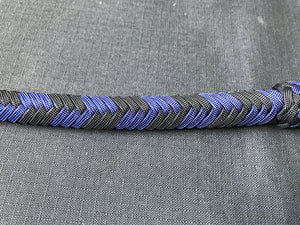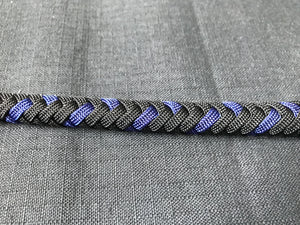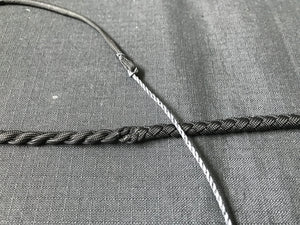 3ft, 12 Plait, Junior Series Nylon Paracord Bull Whip.
Colour and Pattern
Black and Blue.
Tapered chevron pattern.
Features and Construction
Lead weighted core.

Spring steel handle foundation.
Artificial sinew foundation.
Finished with a twisted nylon fall.
Cracker loop on the end of the fall.
Miniature loop on the handle for easy hanging.
Details
An ideal indoor bullwhip for beginners.
Durable and easy to maintain.

This item is in stock and ready to be shipped.