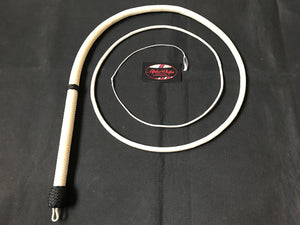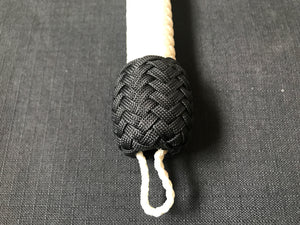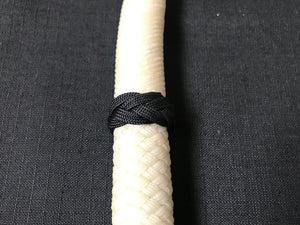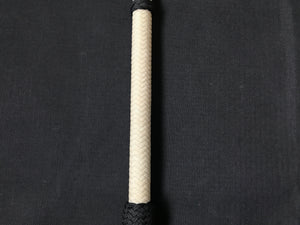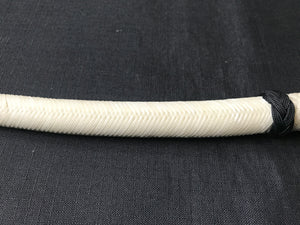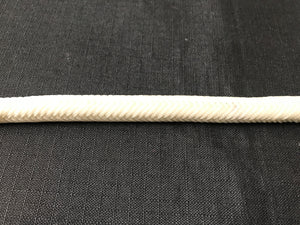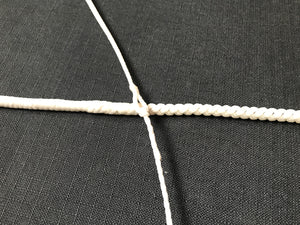 6ft, 28 Plait, Sport Series Nylon Paracord Bull Whip.
Colour and Pattern
White with Black Knots.
Single Colour.

Features and Construction
Naturally weighted nylon core.
Spring steel handle foundation.
28 Plait tactical cord overlay.
Two plaited bellies.
Finished with a plaited Dyneema

 

fall.
Cracker loop on the end of the fall.
Miniature loop on the handle for easy hanging.
Narrow 4 plait point for reduced weight.
Details
A Light, fast and very accurate Bullwhip, made to the highest standard.
Great for outdoor sport cracking and faster routines.
Narrow handle diameter of approximately 20mm.
This item is in stock and ready to be shipped.