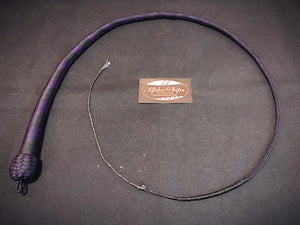 Nylon Signal Whips are made over a lead weighted core, 8 plait belly and finished with a 32 plait overlay, with artificial sinew and Dacron foundations between the layers. Signals are shorter overall than snake whips and have the weight carried further forwards into the thong.
The length of the whip is measured from the pommel up until the end of the tail where the loop is located, it does not include the cracker.

Please note that this item is made to order and is subject to our waiting list.